Wildflower
Often used to describe honey from miscellaneous and undefined flower sources. Amber to dark amber in color with mild floral overtones, it's extremely versatile. Delicious in fruit and vegetable salad dressings, baked goods and as a table staple.

Orange Blossom
A leading honey plant in southern Florida, Texas, Arizona and California, orange trees bloom in the spring, producing a white to extra-light amber honey with a pronounced orange aroma. It has a sweet, fruity taste that's great on the table, in salad dressings and marinades. If you're planning a wine and cheese night, take your cheese plate to the next level by drizzling orange blossom honey on the cheese. The sweet, fruity taste pairs well with favorites such as Brie, goat cheese and Camembert.
Clover
Popular in pantries across the country, clover honey has a sweet, flowery aroma with a pleasing, mild taste. Made from several types of clover plants, including White Dutch, Red, Sweet and White, it's blended to produce a honey that excels on the table or in the oven.
Buckwheat
Buckwheat is a summer annual that blooms late into fall. Its nectar produces a dark flavorful honey with marked molasses and malt flavors, and a lingering aftertaste. The color and flavor of the honey may vary by region. Its strong flavor makes it a popular ingredient in hearty baked goods and barbecue sauces. It also pairs well with strong cheeses, grapefruit, or as a maple syrup and molasses replacement.
Blueberry
Blueberry honey has an aroma of green leaves with a touch of lemon. Moderately fruity in flavor, it also has a delicate, slightly buttery finish. This unique flavor pairs well with yogurts, walnuts, melons, sour cream and crème fraiche.
Alfalfa
Alfalfa's violet-purple flowers bloom throughout the summer because it is usually harvested several times a year for hay. Its honey is white or extra light amber in color with a mild flavor and aroma similar to beeswax. A very important honey source in most western states, it produces a honey that is ideal for baking and cooking, or for daily table use. It is also perfect for mildly sweet marinades for fish or chicken.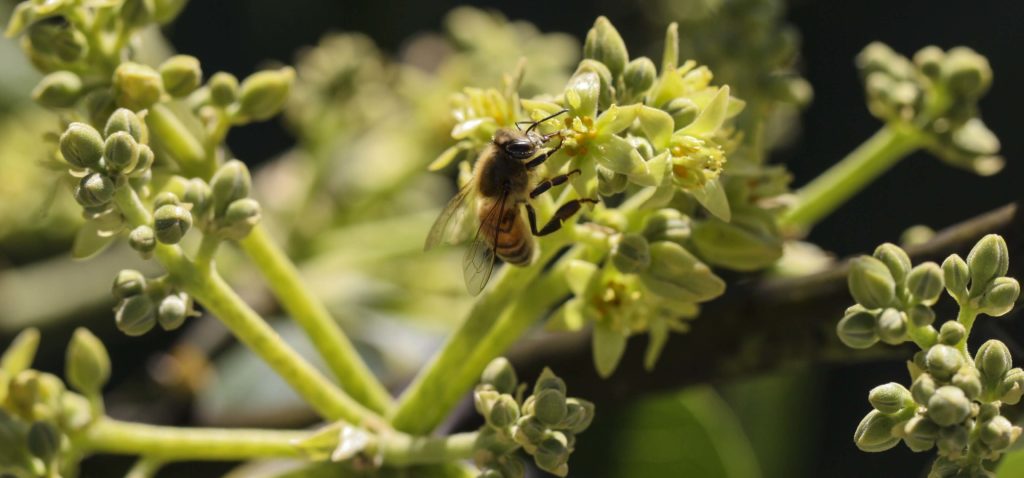 Avocado
A subtropical fruit that requires bee pollination, the avocado is the source of a unique honey that is dark amber in color with a smooth, velvety texture and rich flavor featuring notes of caramelized molasses. Its robust flavor and dramatic coloring make avocado honey a great choice for use in rich desserts such as chocolate and nut tarts or as a welcome accompaniment for pancakes, waffles and ice cream.
The color, flavor and even aroma of honey differs, depending on the nectar of flowers visited by the bees that made it. There are more than 300 unique types of honey. WILD BLOSSOM HONEY produces around 18 to 20 varieties, each originating from a different floral source.
Their shades range from nearly colorless to dark brown, while flavors go from subtle to bold; even the aroma of honey may be reminiscent of the flower. As a general rule, the flavor of light-colored honeys is milder, and the flavor of darker-colored honey is stronger.
Himalayan Multifloral Honey